Why should you pay attention to air sealing?
An effective (or more effective) air sealing strategy can improve energy efficiency in a home by limiting excess air leakage. For builders, air sealing improves building performance which can allow a home to meet requirements for code and certification programs like ENERGY STAR or ecoSelect. As well as help achieve tighter blower door requirements for rebate incentives like Duke Energy's HERO Code. 
Waiting on corrections for a number of small air sealing details on site can grind your construction process to a halt. Our Better Homes Air Sealing Services are designed to help minimize those delays and streamline the construction process.
Let's take a moment to look at the top 5 areas where proper air sealing can make or break your construction timeline and/or incentive qualifications. 
01. Windows
These are required to be sealed for both code and many energy programs. If we can fix this while we're on-site, it will keep your process running smoothly.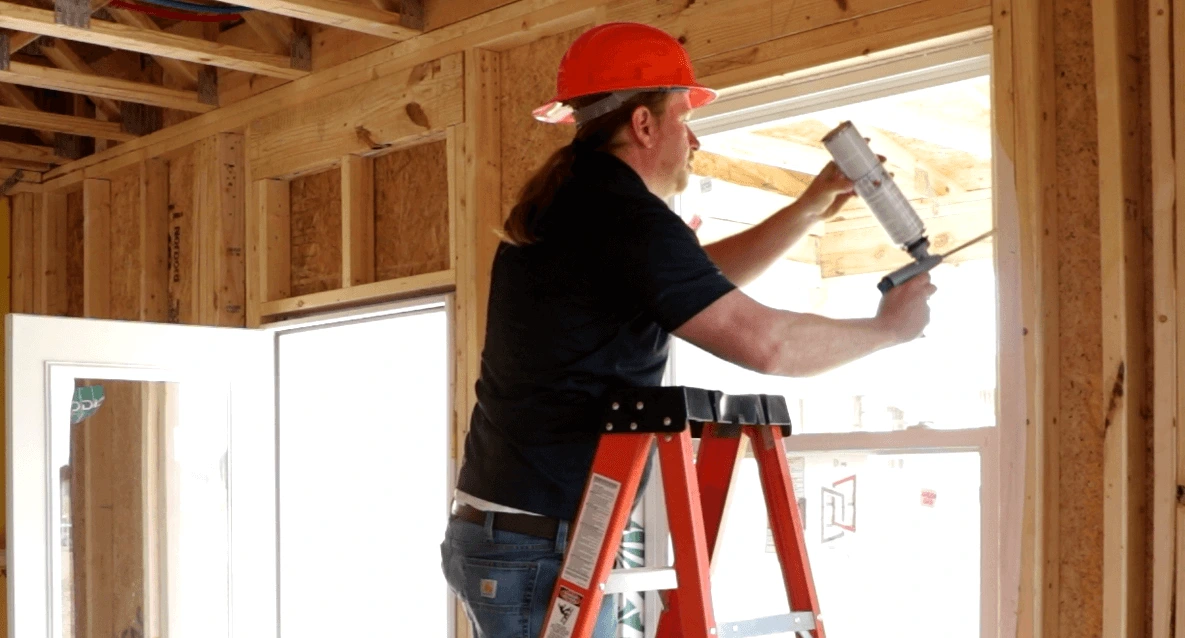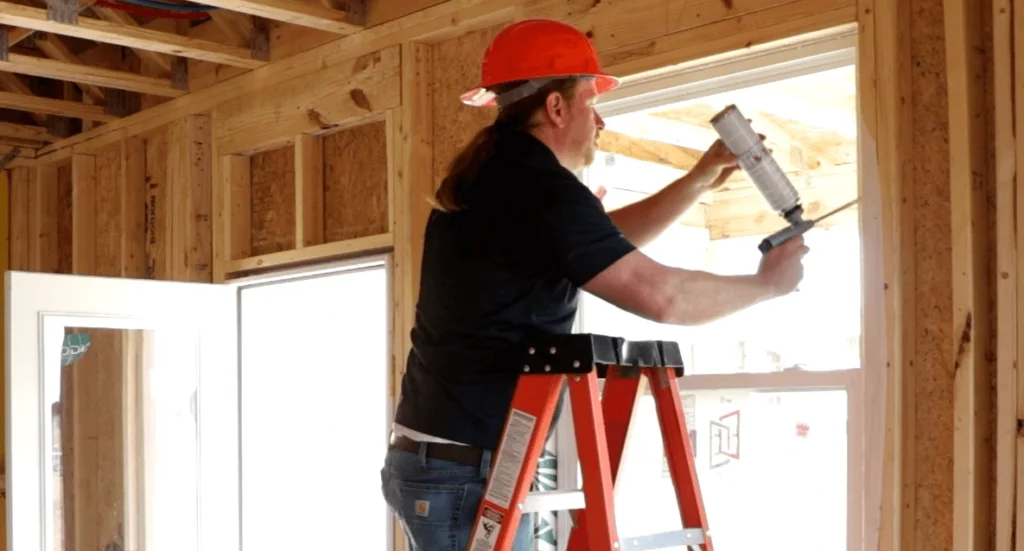 02. Band Joists
This is another area that needs constant attention. Band joists can affect your blower door performance while also causing potential health and safety issues.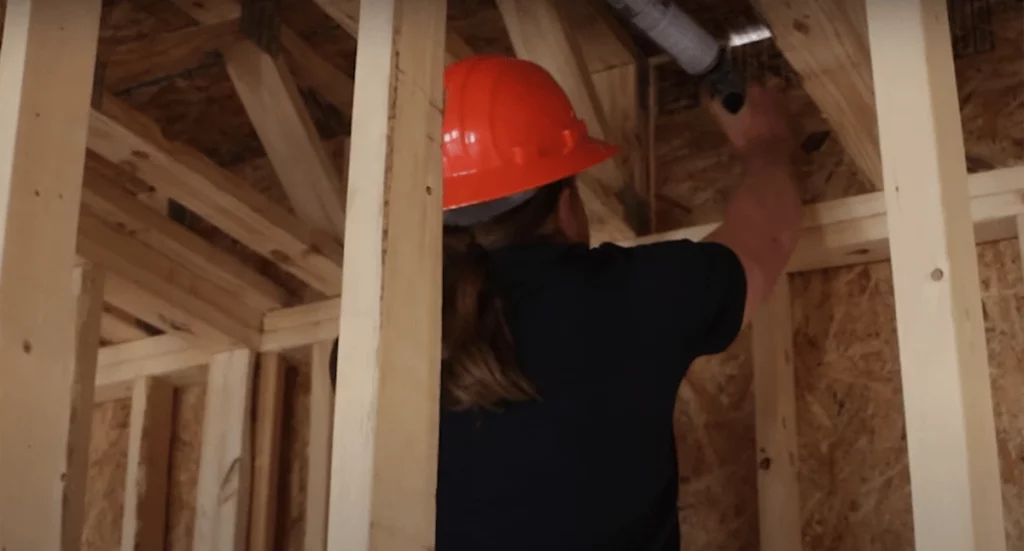 03. Secondary Air Barriers
Another area that needs special attention. Whether you're using flexible, roll-on products or rigid sheet goods, we need to make sure that all of the edges and seams are well sealed to prevent unwanted air leakage.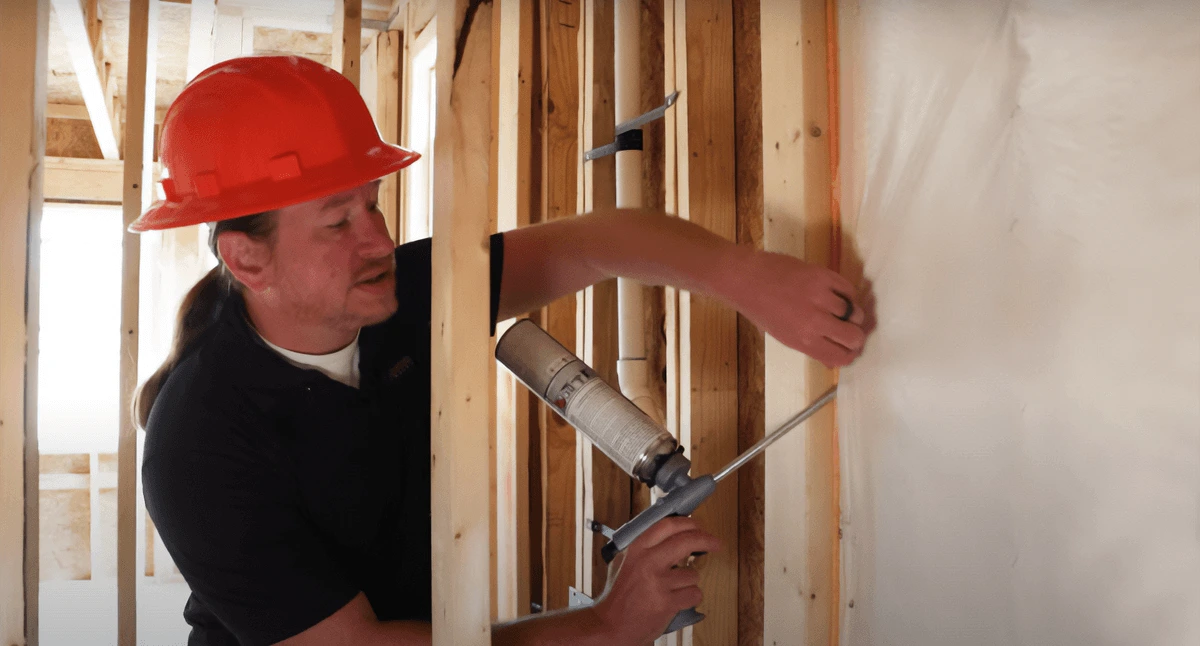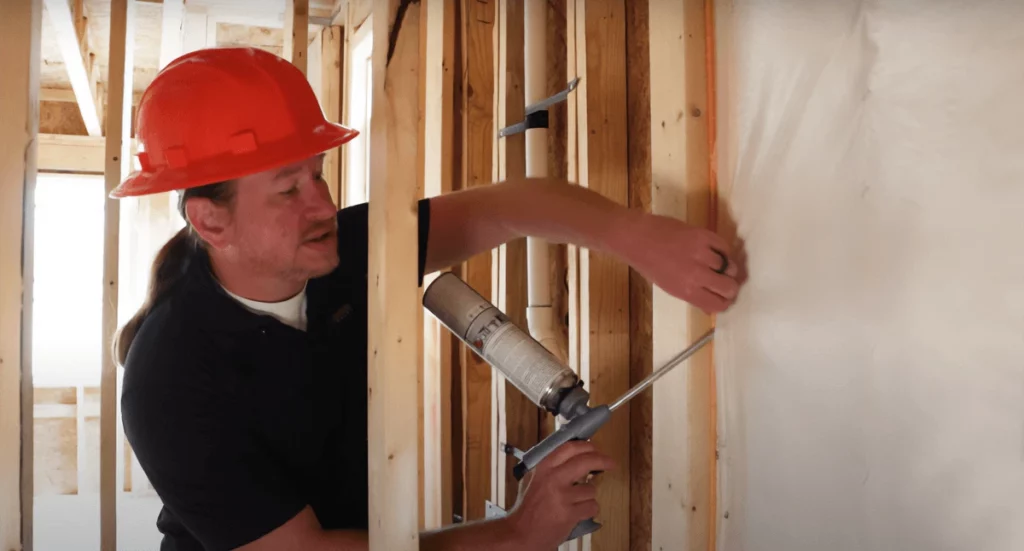 Air barriers are a critical detail when talking about air sealing your home to protect the insulation in the walls + meet ENERGY STAR or HERO incentives. To overcome the 2022 price hikes and shortages, check out our pro tips on air barrier alternatives→
04. Party Walls
Townhomes have their own air sealing challenges with the party wall assembly. It's important to make sure that this is sealed up to prevent air leakage behind the framing.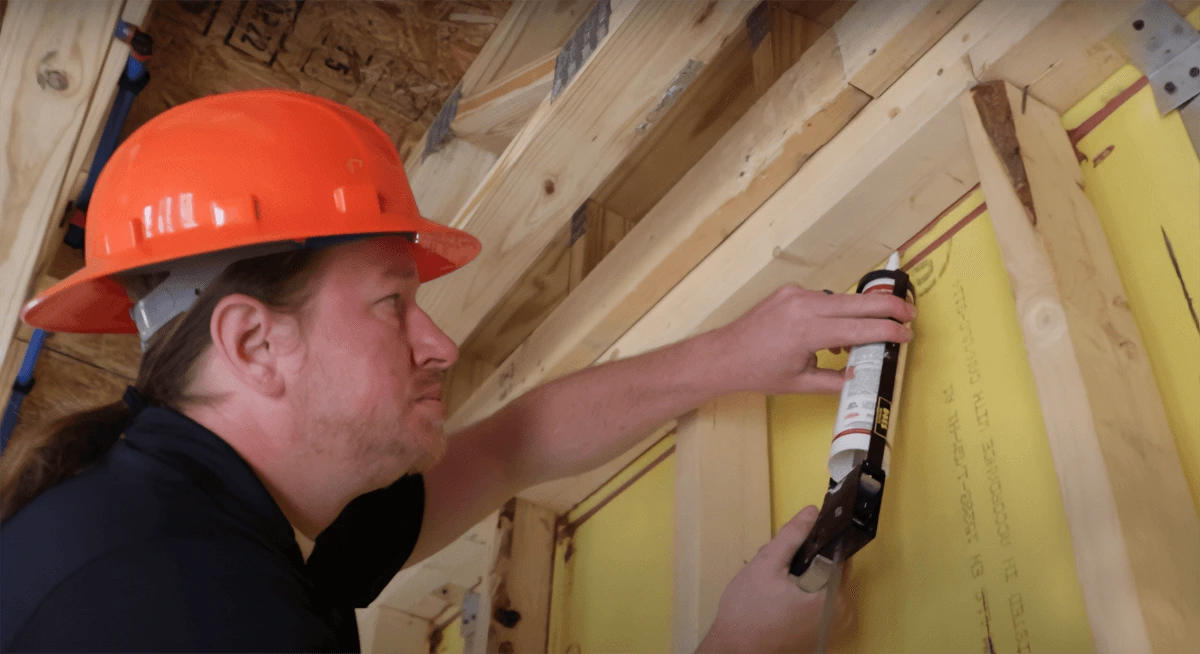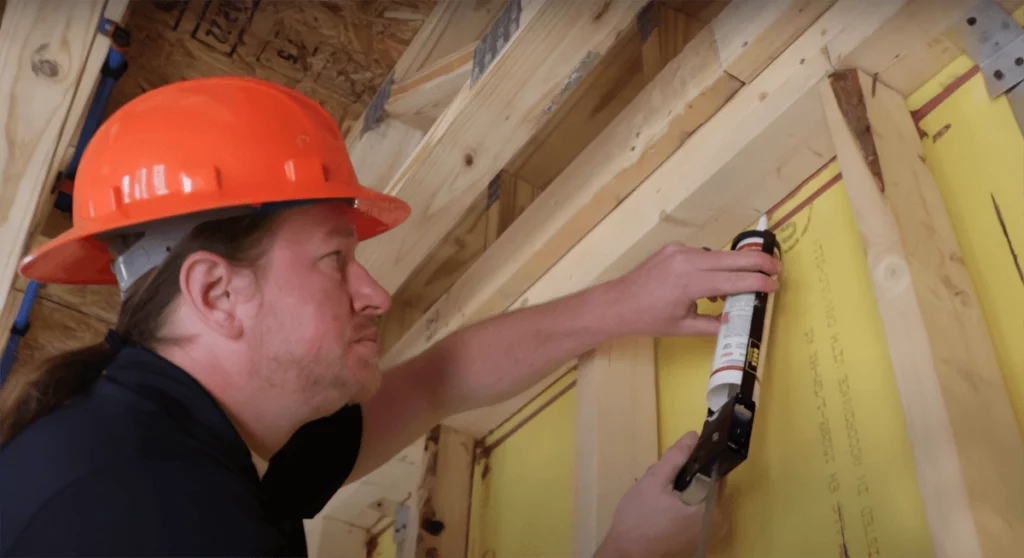 In this case, we need to make sure that both sides of the drywall spacer are sealed with fire-rated caulk. For party wall pro tips and tricks, check out our top 5 air sealing strategies for townhome party walls→
05. Wall Tops
Wall top air sealing is one of the most important details of any high-performance home. There are multiple products available that do the trick – which we've covered in another video – but what really matters is making sure we get a positive seal between our drywall and the framing behind it.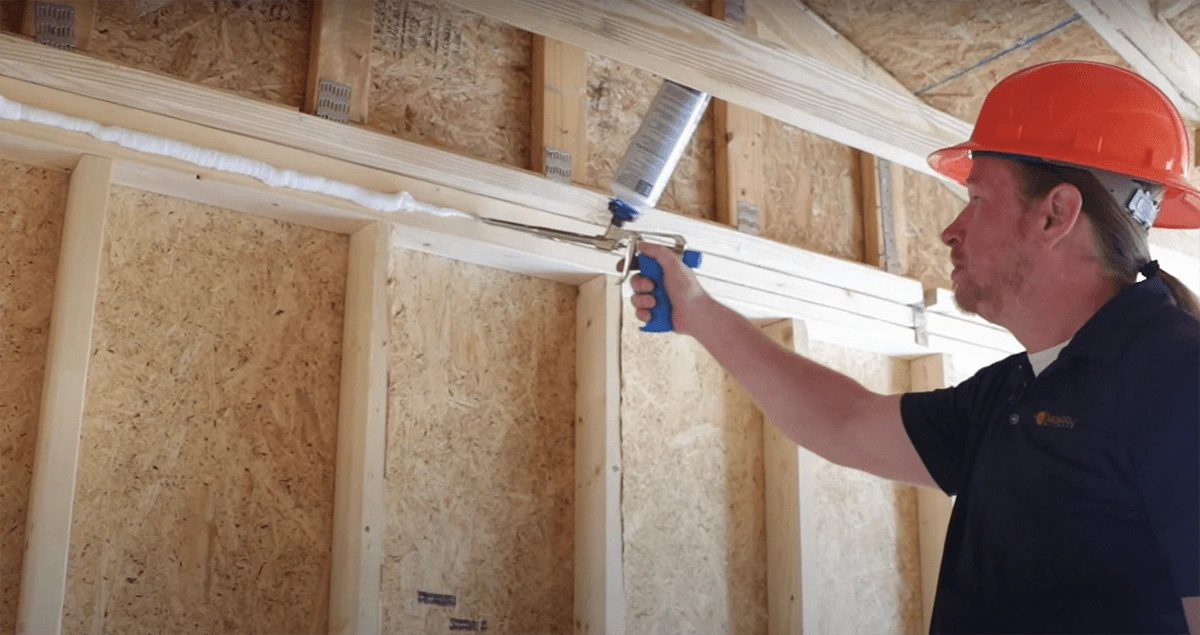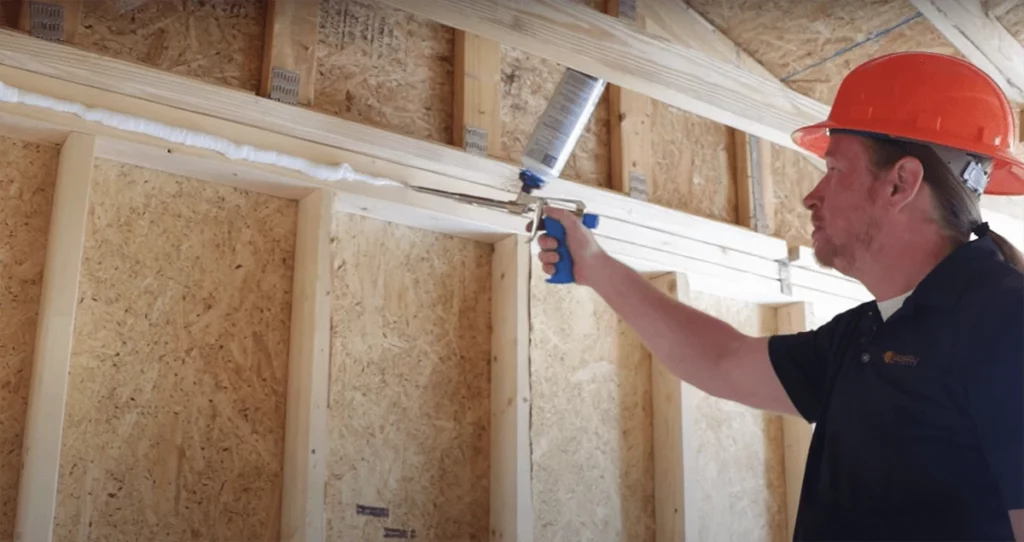 Remember, there are tons of other tiny mechanical penetrations throughout the building envelope – if you don't properly air seal penetrations, it's like leaving a door or a window cracked at your final blower door test!
Wall Top Air Sealing: What You Need to Know
Dive into air sealing products like sill seal, gasket foam, and everything else you need to know about air sealing top plates!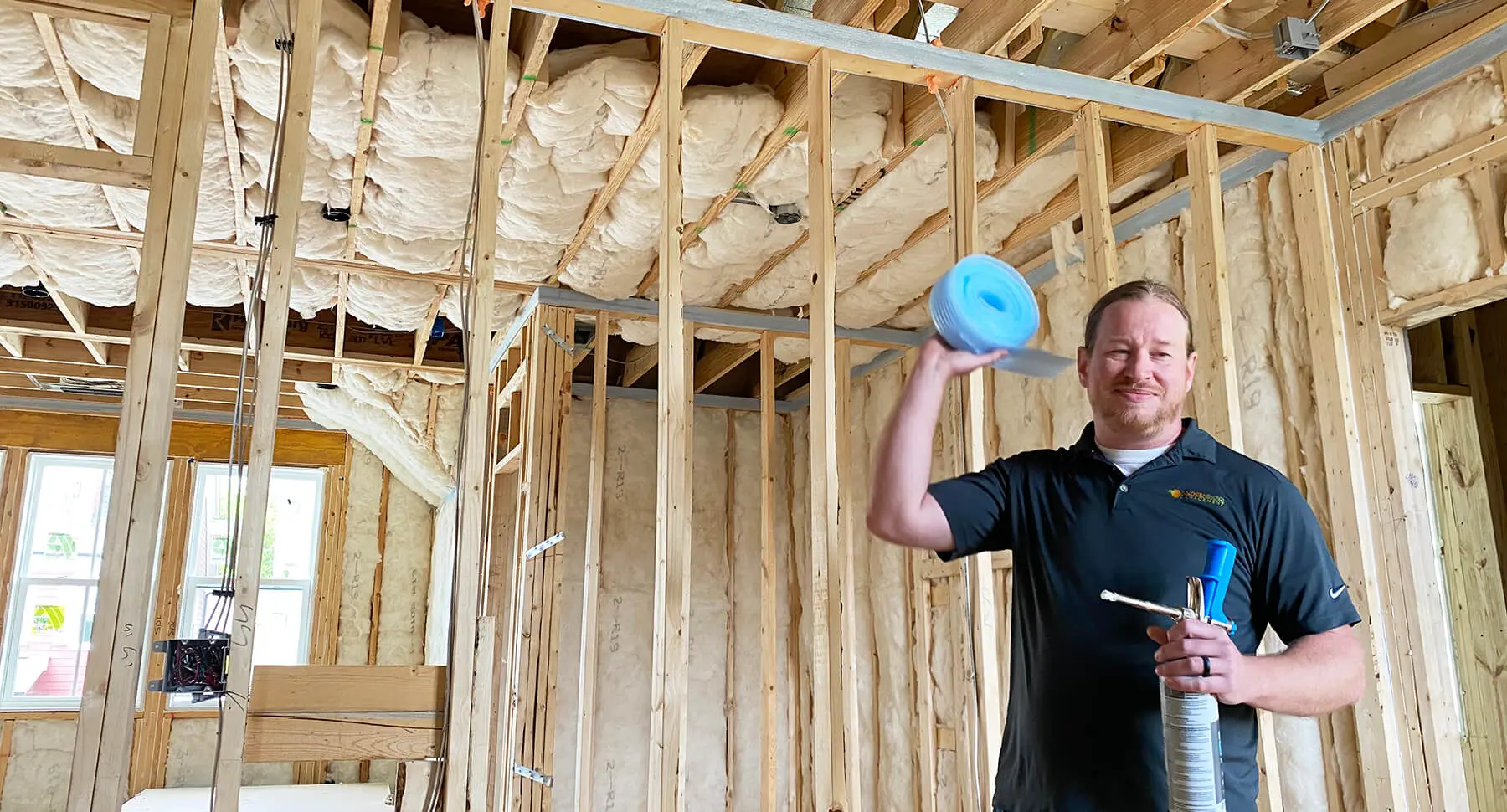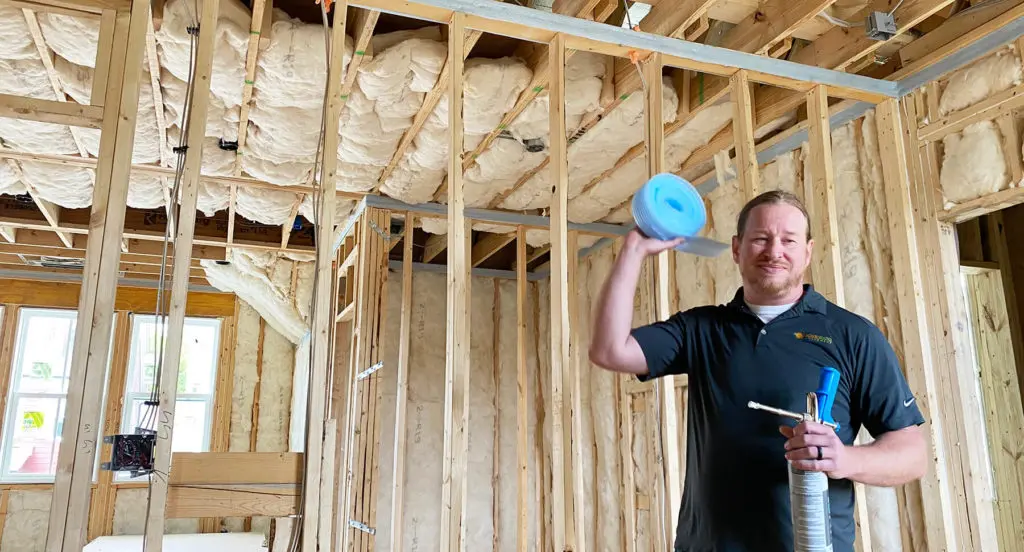 Frequently Asked Questions
What is air leakage?

Air leakage happens when outdoor air enters a home or conditioned air leaves through openings in a building envelope, most commonly through windows, door frames, and ductwork. Air leakage can contribute to moisture in a home which can be responsible for a whole batch of other issues.
What is air sealing?

Air sealing is a building performance strategy to seal up all the areas where air can uncontrollably leak out of a home. That means all of those nooks and crannies need to be sealed up – like windows, door frames, ductwork, and attics.
Why is air sealing important for homeowners?

Homeowners benefit from air sealing strategies used during the building process by having lower heating costs, enhanced home comfort, and a healthier living environment.
How helpful is air sealing ductwork?

Through a proper air sealing strategy (including sealing areas other than just ductwork), you should expect a high return of performance on your investment and, when this is done correctly, a substantially lower blower door test or Air Changes per Hour (ACH50).
Where can I get air sealing services in North Carolina?

Builders in Raleigh, Durham, Charlotte, Wilmington, and the surrounding areas…we're here to help! Our Better Homes Air Sealing Service territory spans North and South Carolina.
Looking for help with your air sealing strategy?
Our Better Homes Services are designed to help save you time and money by making sure these issues are addressed correctly while we're on site. The scope of our air sealing services can range anywhere from a punch list all the way to a full air sealing draft stop.
Schedule a meeting learn more!