Raleigh, NC – Southern Energy Management is proud to announce that it has earned a 2023 ENERGY STAR® Market Leader Award from the U.S. Environmental Protection Agency (EPA) in recognition of its contribution to verifying energy-efficient new homes and apartments that have earned ENERGY STAR certification. ENERGY STAR certified homes and apartments are at least 10% more energy efficient than those built to code and achieve a 20% improvement on average while providing homeowners and residents with better quality, performance, and comfort.
In 2022, the Southern Energy Multifamily and Single-family teams verified 1,426 ENERGY STAR certified homes and 308 ENERGY STAR certified multifamily units!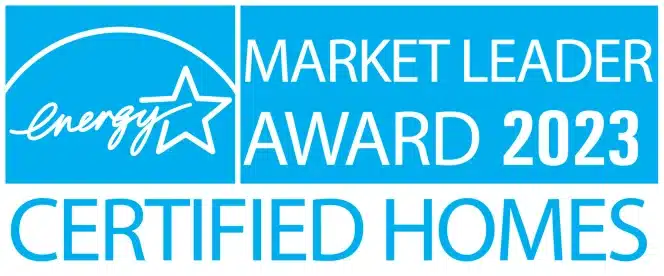 The Market Leader Award recognizes partners participating in EPA's ENERGY STAR Residential New Construction program who have made a significant positive impact in energy-efficient construction and environmental protection by building or verifying at least 50 ENERGY STAR certified homes and apartments, or by sponsoring a local program that supported these activities, over the past year. More than 136,000 ENERGY STAR certified single-family homes and multifamily units were built in 2022, for a total exceeding 2.3 million since 1995.
"We congratulate our 2023 Market Leader Award winners for their demonstrable leadership in bringing energy efficiency to the forefront of the residential new construction sector," said Jonathan Passe, Supervisor of the ENERGY STAR Residential Branch. "ENERGY STAR offers a proven whole-house approach that is transforming the residential market to a higher standard of construction quality while protecting the environment for all."

Jonathan Passe, ENERGY STAR Residential Branch
About ENERGY STAR
ENERGY STAR® is the government-backed symbol for energy efficiency, providing simple, credible, and unbiased information that consumers and businesses rely on to make well-informed decisions. Since 1992, ENERGY STAR and its thousands of partners have helped American families and businesses save 5 trillion kilowatt-hours of electricity, avoid more than $500 billion in energy costs, and achieve 4 billion metric tons of greenhouse gas reductions. More background information about ENERGY STAR can be found at energystar.gov/about.