Projects are part of a national initiative charged by the Department of Energy with increasing awareness and equitable access to clean energy solutions
The Clean Energy Initiative (CEI) of the Historically Black Colleges and Universities Community Development Action Coalition (HBCU CDAC), is bringing more cost-efficient solar savings, clean energy access, and advanced energy technology to underserved residential neighborhoods. These 14 no-cost solar systems are all installed on owner-occupied low-to-moderate-income homes, with installations by Southern Energy Management, utilizing SolarEdge Technologies, Inc ("SolarEdge") inverter and monitoring technologies.
To date, ten solar systems have been installed in Greensboro, NC with four installations in progress in Winston-Salem, NC. These projects are part of a national initiative spearheaded by HBCU CDAC, which was charged by the Department of Energy (DOE) to increase awareness and equitable access to clean energy solutions through the direct engagement of the nation's HBCUs and Minority-Serving Institutions (MSIs). In the Spring and Summer of 2021, HBCU CDAC identified HBCU North Carolina A&T (NCA&T) University in the City of Greensboro as the first university for community-based deployment in North Carolina.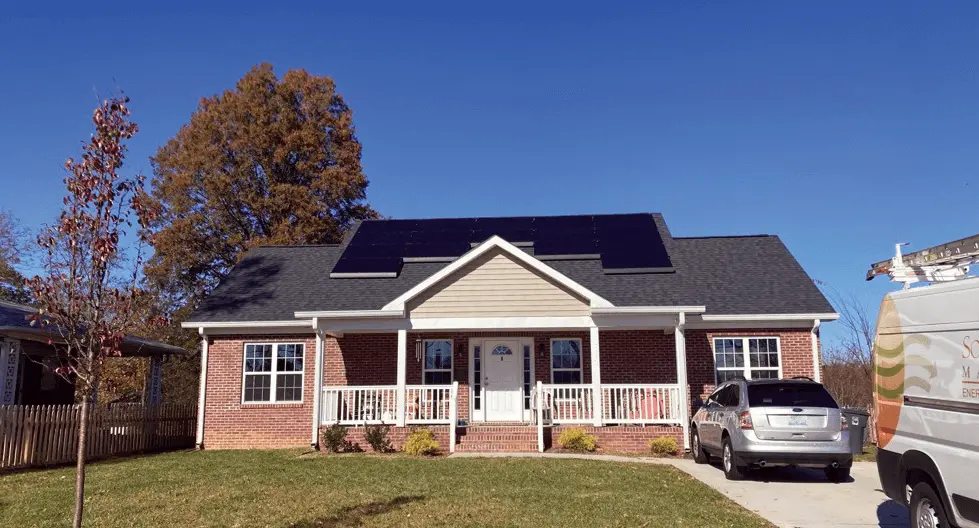 Southern Energy Management (SEM), was chosen as a local installation partner through HBCU CDAC's evaluation process, due to its status as a Certified B Corporation, the company's 20 years of experience with the local solar industry, and its good working relationship with local community partners. Powered by the funding and community partnerships of HBCU CDAC, SEM installed SolarEdge systems on the homes of 10 low-to-moderate-income residents in Greensboro at no cost to the homeowners.
Each installation includes SolarEdge optimizers, inverters, and consumption and production monitoring applications, allowing homeowners to track solar usage and savings in real-time. By aggregating the SolarEdge monitoring data, HBCU CDAC will be able to demonstrate measurable impact within the community and advocate for funding to grow the program across the country. The systems completed so far cover an average of 76% of the homeowner's electricity usage through May of this year.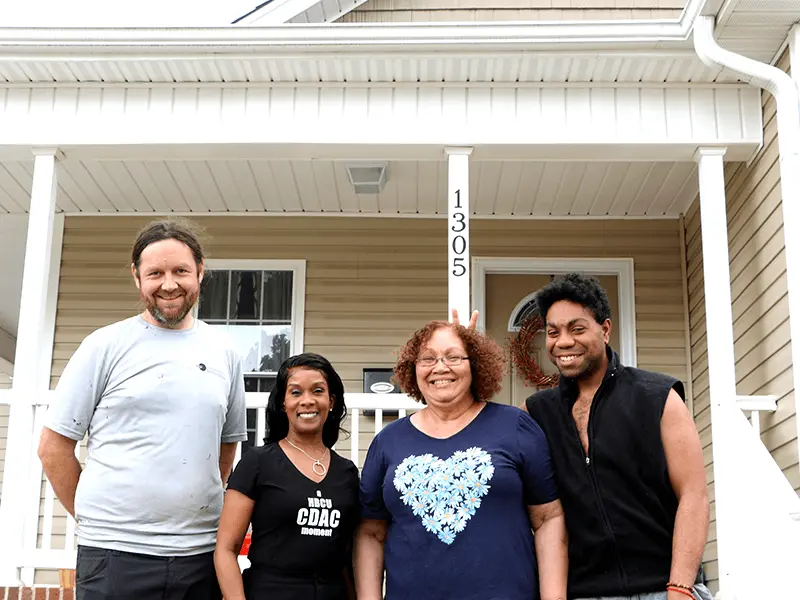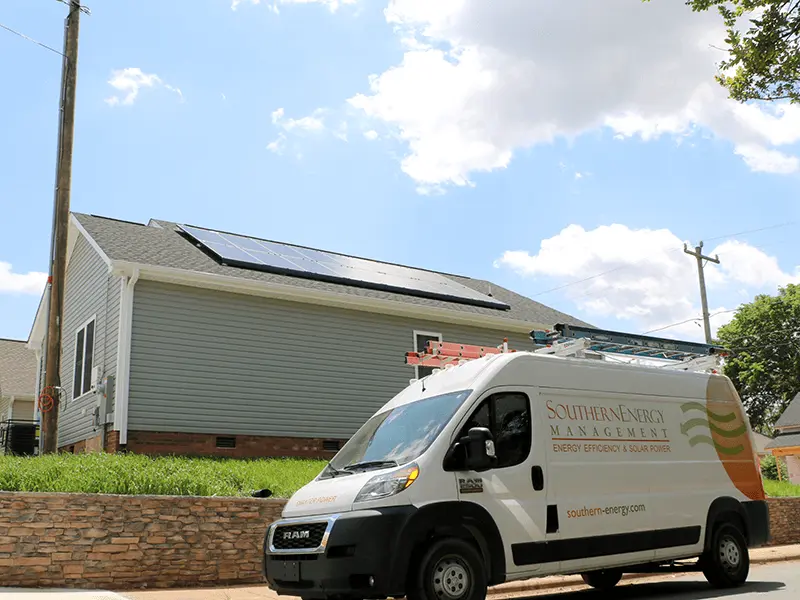 Quotes
"Our efforts with HBCU CDAC & SolarEdge are not only helping move the needle for North Carolina's clean energy industry, but reducing the gap in clean energy access. We are thrilled to expand our collaboration with this innovative program, where we can increase homeowners' access to clean, affordable energy and create cost-savings solutions in the communities that need it most."

Bob Kingery, co-founder and CEO of Southern Energy Management
"Central to CDAC's mission and work is a partnership engagement model that prioritizes relationships that empower HBCUs, MSIs, and their affiliated organizations as partners, beneficiaries, and ultimate stewards of sustainable green communities. Our work, in this regard, in North Carolina and other markets has allowed us to stress test that model and we are now moving forward to bring our efforts to full scale."

Henry Golatt, Chief of Strategy and Partnerships, HBCU Clean Energy Initiative.
"The Clean Energy Initiative of HBCU CDAC is thrilled to bring action-oriented and measurable change to underserved communities. The disparities and inequities are clear. It is imperative that our most vulnerable neighborhoods in Greensboro, NC, and across the country have access to clean energy and advanced technology solutions that will bring about cost savings and are supportive of balancing growth, equity, and environmental injustices."

Karen Soares, Director of the HBCU Clean Energy Initiative.
"As a world-leading smart energy technology supplier, we're proud to collaborate with Southern Energy Management to support this valuable initiative to offer HBCU CDAC a product solution that enables the program's participants to dramatically reduce their energy expenses, while becoming more energy resilient."

Peter Mathews, North America General Manager of SolarEdge.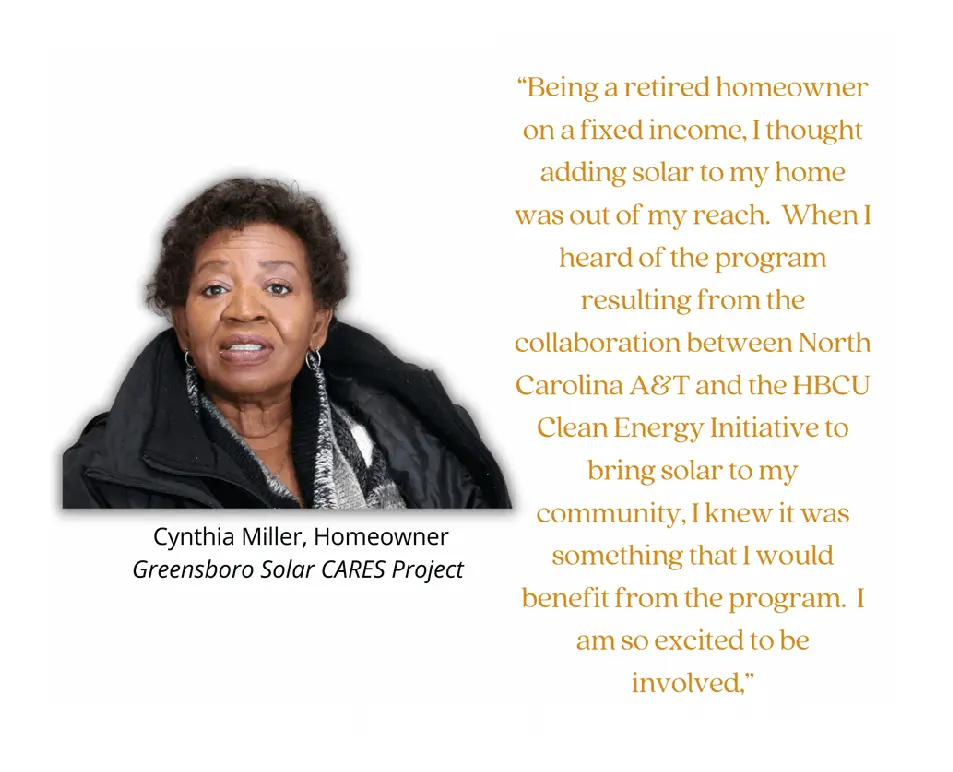 Homeowner Quotes
"I think it will make me more conscious about things that we are using. Because, I can see where my money is going."

– Alba G, homeowner in Winston Salem, NC
"..it also helps us to make the comparison with Duke Energy to see if what's being shown on the bill is comparable to what is being produced on the app…I'm pretty knowledgeable of what we do already, but it will be interesting to see the things that I've not considered, to see if there's something that we can change to save more money and save energy.
I mean, how do you go wrong with saving money and energy at the same time? I think it's a no-brainer, so to speak. It's a smart move to make."

– Cynthia M, homeowner in Winston Salem, NC
It's interesting to know how much electricity you use and because we don't know what we've been doing in the past. So we never know what we use and we just go by what Duke (our energy provider) tells us. But, now we can actually go and see what we're using. One of the cool things that I love about it too is being able to sync it with my bills."

– Lynn B, homeowner in Winston Salem, NC
"The system is running great! I believe I have the lowest bill I can get. We officially feel like we live off the grid. The bill has gone down literally 90%. I'm very thankful and grateful for this energy-saving system and your entire team and partnership!"

– Victoria C, homeowner in Greensboro, NC
"We were researching solar panels. So when we heard about the program we decided to give it a try. The process has been both easy and quick from acceptance into the program to now being scheduled for installation. We recently had a surge in our energy usage that resulted in a $500 energy bill. Needless to say, we are anxious to start saving money through the system."

– Diana R. and Thomas H., homeowners in Greensboro, NC
---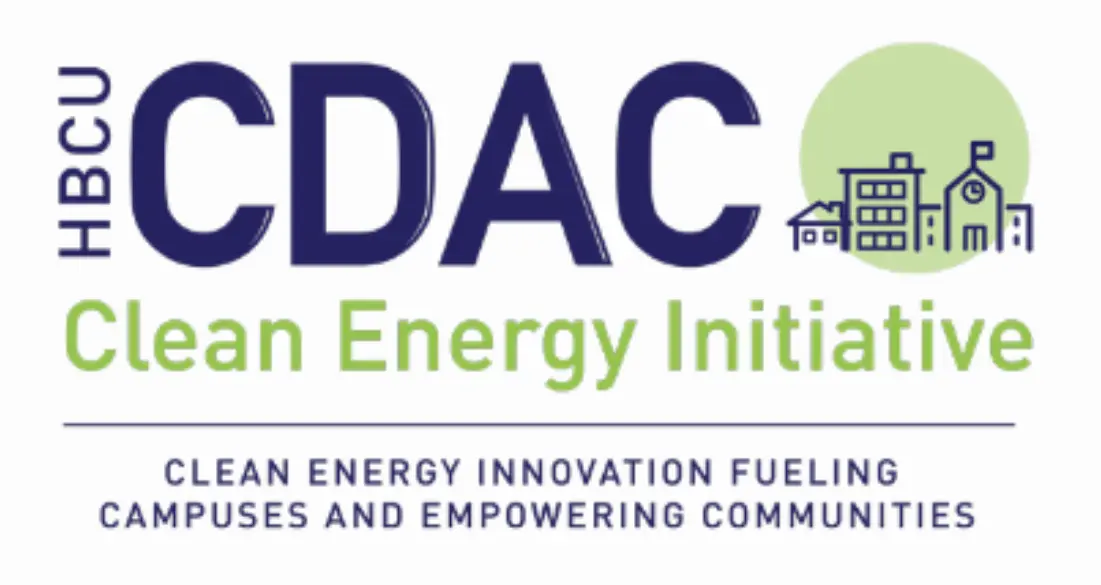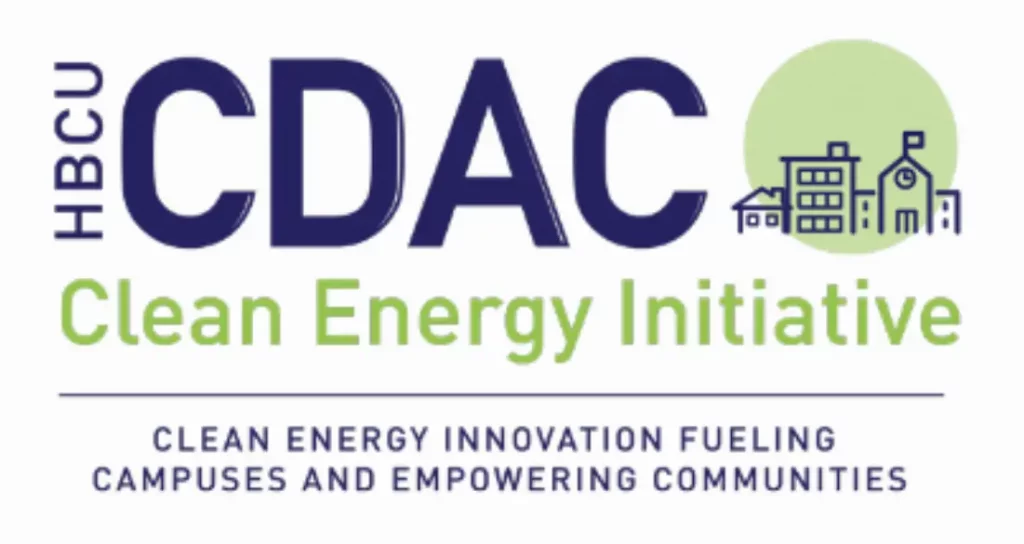 About the HBCU Community Development Action Coalition
Founded in 2010, the Historically Black Colleges and Universities Community Development Action Coalition (CDAC) is a national nonprofit intermediary that promotes, supports, and advocates on behalf of Historically Black Colleges and Universities (HBCUs) and minority-serving institutions (MSIs) in their work to build and expand just, equitable, healthy, and sustainable communities. CDAC creates value for administrators, faculty, students, staff, residents, and local businesses through place-based programs and initiatives.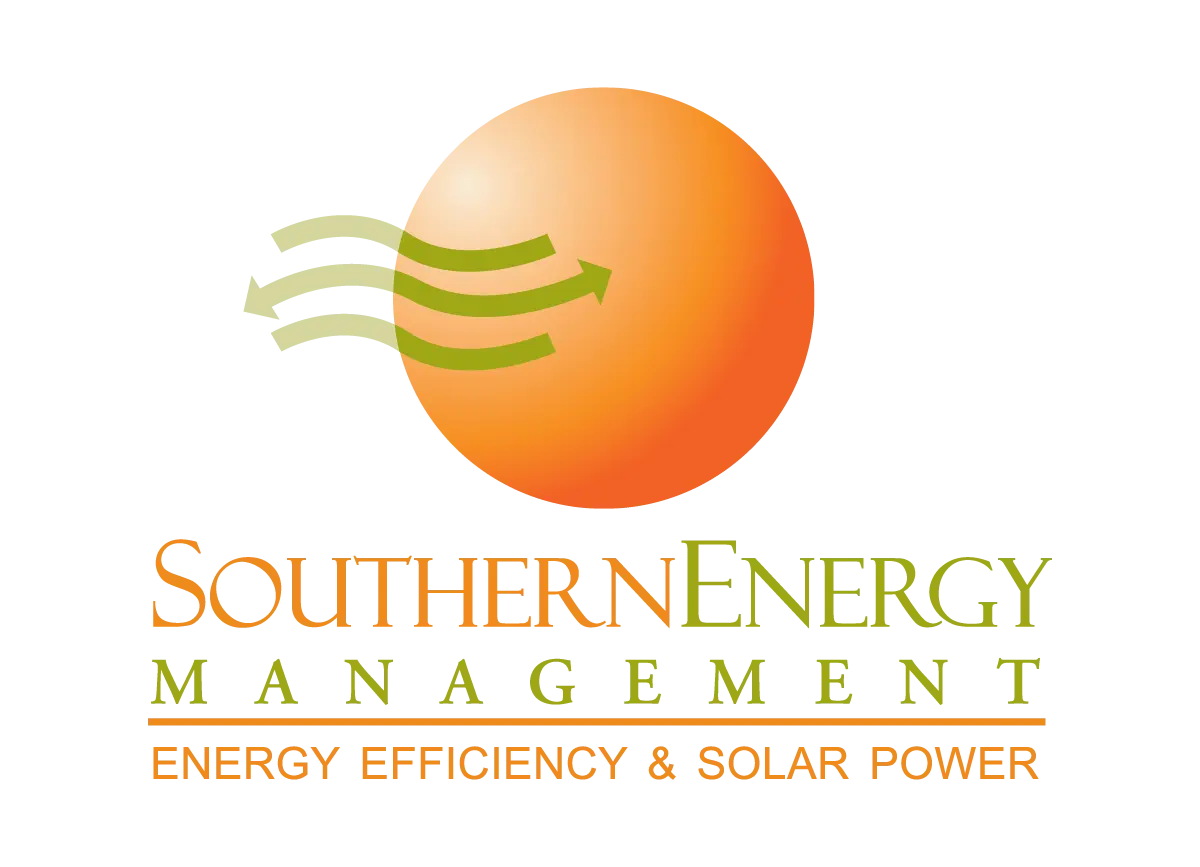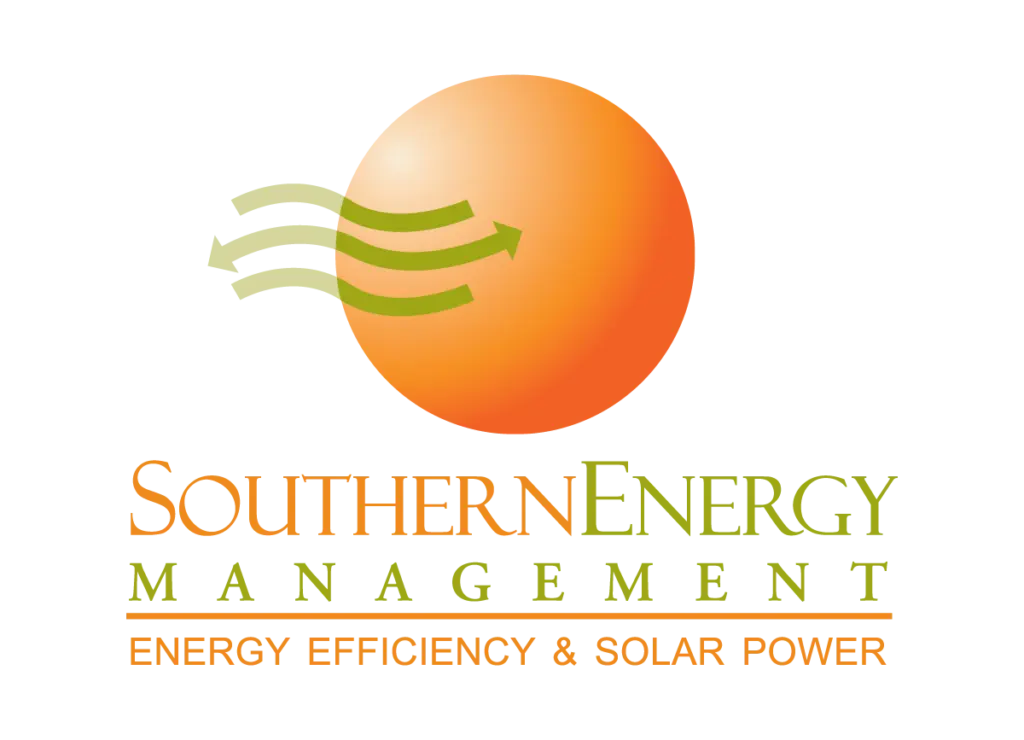 About Southern Energy Management
Southern Energy Management (SEM), headquartered in Raleigh, NC, is an industry leader in rooftop solar, building performance, and green building certification. Founded in 2001, we've worked for 20+ years to improve the way people–homeowners, businesses, builders, and developers—create, consume, and conserve energy. SEM's team has installed over 15 megawatts of solar power, completed more than 2,500 residential solar installations, helped verify more than 25,000 ENERGY STAR and green-certified homes and apartments, and helped to offset hundreds of millions of pounds of carbon emissions for our customers. We're proud to be a Certified B Corp since 2009, to be recognized as Best for the Environment by B Lab for 3 years in a row, and to be named an Inc. Magazine Best Workplace in 2022.

About SolarEdge
SolarEdge is a global leader in smart energy. By leveraging world-class engineering capabilities and with a relentless focus on innovation, SolarEdge creates smart energy solutions that power our lives and drive future progress. SolarEdge developed an intelligent inverter solution that changed the way power is harvested and managed in photovoltaic (PV) systems. The SolarEdge DC-optimized inverter seeks to maximize power generation while lowering the cost of energy produced by the PV system. Continuing to advance smart energy, SolarEdge addresses a broad range of energy market segments through its PV, storage, EV charging, batteries, UPS, electric vehicle powertrains, and grid services solutions. SolarEdge is online at solaredge.com
Media Contacts
HBCU CDAC
Henry Golatt hgolatt@hbcucoalition.org
Karen Soares ksoares@hbcucleanenergy.org
Southern Energy Management
Brandon Pendry bpendry@southern-energy.com
Will Etheridge will@southern-energy.com
SolarEdge Technologies
Jill Dutta Jill.Dutta@solaredge.com
Lily Salkin Lily.salkin@solaredge.com