Catching up with Randy
My name is Randy Linhart. I work for a company called Southern Energy Management, headquartered in Raleigh, North Carolina. I'm a Residential Solar Specialist and have been with the company for nearly six years. My focus has always been on residential solar within our multiple business channels.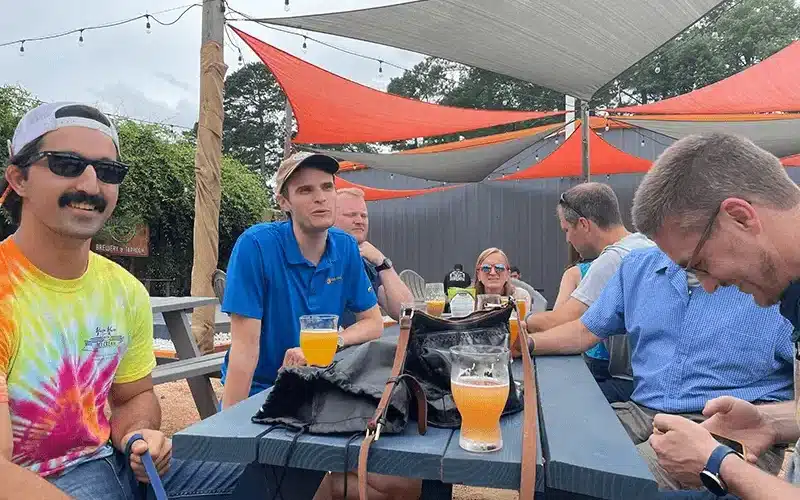 Were you into solar before joining Southern Energy Management or did your solar journey start even sooner?
My journey into the renewable energy industry began with my studies at university. I majored in Sustainable Development and Appropriate Technology, which had a strong focus on renewable energy technology. This was around 2011, and even then, I could see the solar industry was on the rise. I was drawn to the environmental, economic, and social benefits of sustainable technology, which motivated me to explore this field. Upon graduating, I joined Southern Energy Management, marking my first job in the renewable energy sector. I was excited to be a part of an industry that was evolving rapidly as the world shifted toward cleaner energy sources.
I take pride in my role, both at Southern Energy Management and in the broader context, in advancing the adoption of solar energy. It's fulfilling to contribute to the environmental benefits and cost savings that solar offers our clients. Being part of this positive change aligns with our company's motto of "lead the change," and I'm proud of our efforts to encourage others to recognize the advantages of renewable energy.
Backup Power with Randy: Powerwall vs. Generator
When did Southern Energy Management get started and how has it survive all these years?
Southern Energy Management takes pride in being one of the oldest solar installers in North Carolina, with over 20 years of experience. Our founders established the company in 2001 with a commitment to both energy generation and energy efficiency. This dual focus has shaped our business model over the years. Currently, we operate multiple lines of business that have evolved from our initial goals. These include residential and commercial solar installations, energy efficiency services, building science consultations for single-family and multi-family construction projects, and certifications for energy-efficient homes and structures. Our overarching mission is to help people change the way they generate and use energy, addressing sustainability at both ends of the energy spectrum.
As a Certified B Corporation, we prioritize sustainability principles and use our business as a force for good. This certification involves a rigorous third-party assessment covering our governance, treatment of employees, impact on the community, environmental practices, and customer service. We've maintained our B Corp status for over a decade, and we take pride in achieving high scores, especially in the environmental category, where we are among the top 10% of B Corps globally. Our commitment to sustainability is evident in our own practices, such as installing solar panels on our building and purchasing carbon offsets for our fleet's mileage. We continue to work hard to uphold these principles in how we operate our company.
Our founders understood the importance of how the company is run, recognizing its impact on employees and clients alike. We take great pride in how we treat our employees, which is reflected in our industry-leading low turnover rates. This low turnover results in more experienced and knowledgeable staff, ultimately benefiting our clients. In an industry with a high turnover rate, we prioritize taking care of our employees to ensure they feel valued and are inclined to stay with us for the long term. This approach not only benefits our team members but also contributes to the company's sustainability and longevity.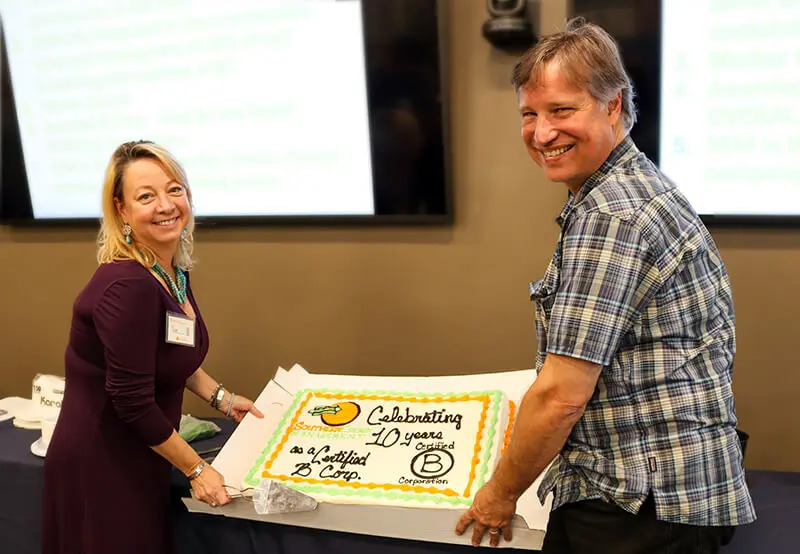 While we are a for-profit company, we believe in striking an effective balance in how we run the business. This balance enables us to provide long-term support for both our employees and clients. It's especially important in the solar industry, where solar investments are expected to operate for decades. We aim to establish strong, enduring partnerships with our clients and uphold the same commitment to sustainability in how we operate the company. This ensures our clients have peace of mind when choosing us for their solar needs.
What strategies or approaches do you employ to differentiate your company from competitors in the solar energy industry, particularly in a highly competitive market like North Carolina?
The solar industry in North Carolina is highly competitive due to ample sunlight and rising electricity costs. Various incentives have attracted numerous new companies, including national groups, to the area. While we're excited about the growth of renewable energy, our focus is on long-term client satisfaction. We want clients to see us as partners for their solar investments, not just one-time installers. We understand the evolving nature of the industry and changing electricity usage patterns, driven by policy changes and technology advancements. Our commitment to sustainability and long-term support sets us apart from competitors and provides clients with peace of mind.
What about your team? It looks like you covered a lot and you have a huge team. Can you tell us about it?
Our company is of moderate size with approximately 130 employees across various business lines. The team size can vary significantly depending on the specific business focus. For instance, the multifamily building team is smaller due to the nature of their work, while commercial solar installations require more personnel compared to residential installations. In my sales team, there are about five of us, and we prioritize sustainable growth rather than rapid expansion. We aim for excellence and slow, steady growth rather than trying to become the largest solar installer in the state. However, given North Carolina's substantial growth, we anticipate continued expansion in line with the growing renewable energy industry.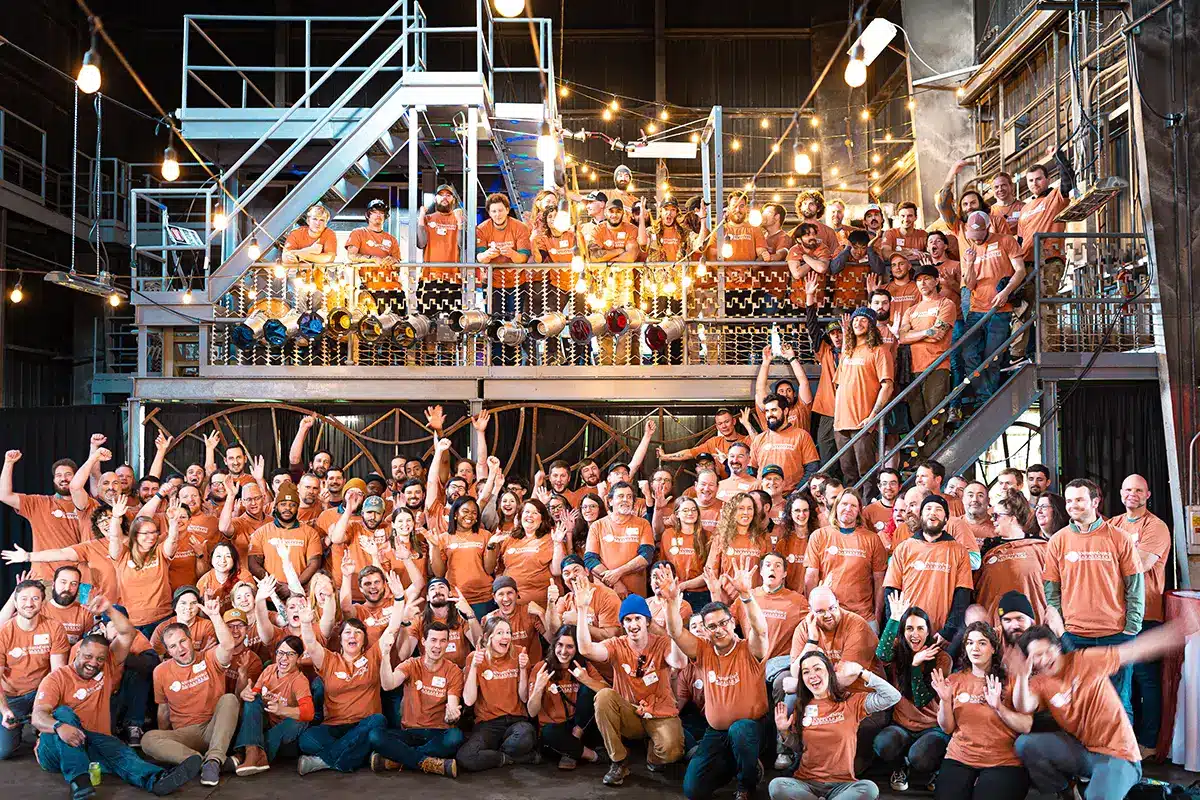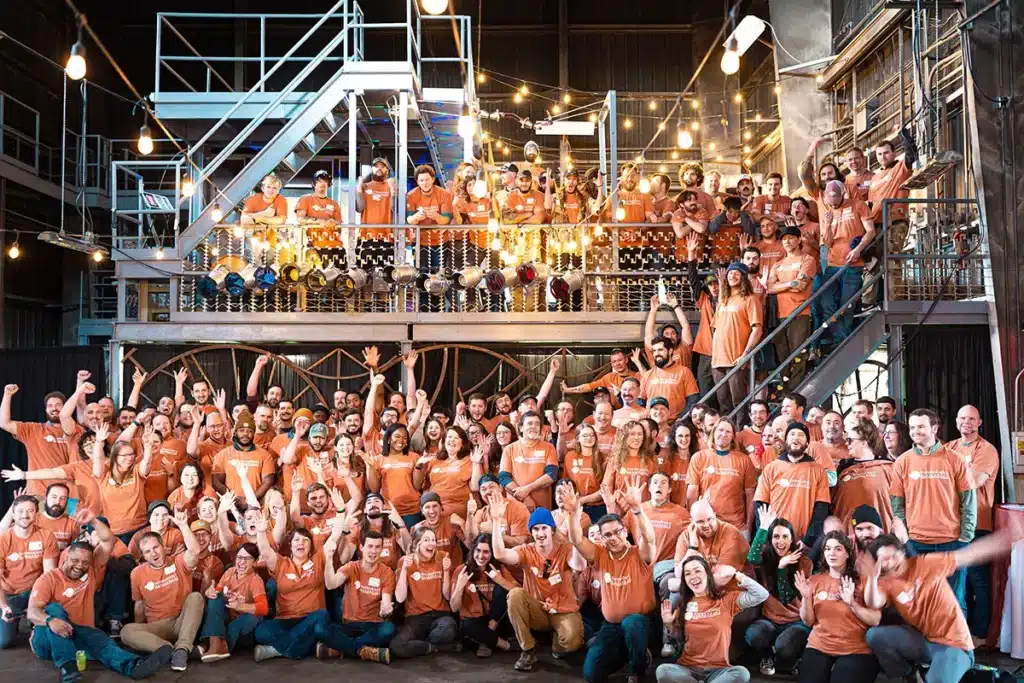 What are the future plans for the company in the upcoming years?
Our focus for the future remains on slow and sustainable growth. We are particularly excited about our new initiatives in working with new construction projects. We aim to build homes with greater energy efficiency and make them solar-ready or even install solar on them from the outset. This approach aligns with our goal of achieving zero energy consumption in homes, setting a positive tone right from the beginning. These endeavors feel synergistic with our various lines of business, and we are committed to further developing them in the future.
What about energy storage? I hear that's a bit of a problem because it's still too expensive.
Battery installations in conjunction with solar arrays are a rapidly growing application, and it's something we are heavily involved in. To date, we have installed 1000+ batteries in North Carolina, where we operate. North Carolina has a regulated utility system, and the state has been experiencing severe weather events that put stress on the existing grid, leading to grid instability. Although battery costs can be a barrier, solar arrays combined with batteries provide a solution to this problem by ensuring a stable power supply, even during extended outages.
Battery technology is relatively new, but there are excellent products on the market, and we primarily use the Tesla Powerwall. We anticipate the battery market will continue to grow and evolve, especially as electric vehicles become more common. We are also curious to see how electric vehicles will integrate with solar arrays. As the battery industry continues to develop, we plan to evolve with it to meet the changing needs of our clients.
Top 17 Powerwall Questions Answered
Answers to all your Tesla Powerall questions in one place! Check out our Tesla Powerwall Guide to learn about Powerwall specs, how battery storage + solar works, & more!
What do you think about the state of renewables in North Carolina? Are you happy to be a part of this industry?
It's truly inspiring to see how North Carolina has grown and how the renewable energy industry has flourished in the state. I take great pride in the direction of our company and its role in intersecting with this growth and development. My journey began at Appalachian State University in western North Carolina, where I studied sustainable development. At that time, it felt avant-garde to be pursuing such a field, but it's been incredibly rewarding to be a part of something that is both new and essential for individuals, regions, and the global community.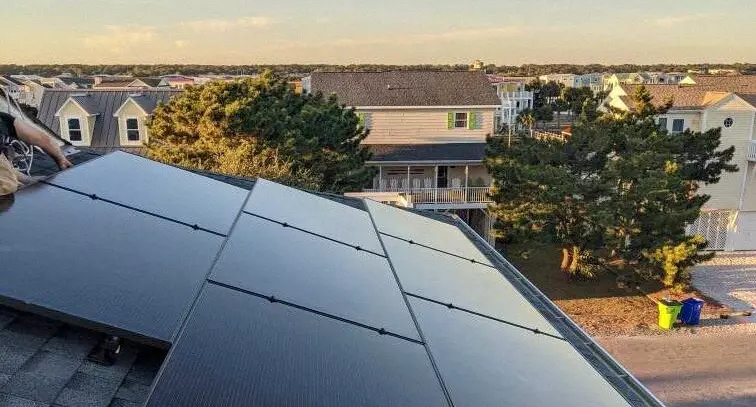 The concept of sustainable development, meeting today's needs without compromising future generations' abilities to meet their needs, has been a guiding principle. Electricity is a fundamental part of modern life, but how we generate and use it can be shaped in creative and sustainable ways that benefit current and future generations. The United States has a complex history when it comes to energy sources, but I'm proud to be part of an industry that's working towards a positive change, environmentally and socially.
While every industry has its challenges, I believe there is a collective focus on improving society and making a positive impact on a local and global scale. It's a powerful force for positive change, and I'm excited to be a part of it.
Check out the full blog here!
Calculate Your Solar Savings
See solar on your home! Our solar calculator uses your home address, the details you provide, and LIDAR satellite technology (with a dash of AI) to give you a ballpark estimate of how much you could save by going solar.