The top 7 questions about selling or buying a home with an existing solar system
There's a lot of excitement around solar in North Carolina with the renewed incentives available for solar, especially as we see utility rates continue to rise for Duke Energy customers. Southern Energy alone installed 385 solar systems in North Carolina last year, so it's only natural that more homeowners are finding themselves buying and selling homes already equipped with solar panels or even battery storage. This shift to solar energy offers exciting possibilities for energy efficiency and sustainability across NC. Still, it can come with uncharted territory – and lots of questions – for someone buying or selling their first home with solar. So let's dive into the top seven questions we've gotten about buying or selling a home with existing solar so you can feel confident about the next steps your new journey.
1. Should a solar panel inspection be completed during due diligence?
A solar panel inspection is up to the buyer's discretion. Usually, a typical home solar system can be easily checked to confirm if it is functioning and producing power by either looking at the solar monitoring system, or by checking on the inverter display. On average, it takes about 1-2 hours for a solar company to check the inverter and verify monitoring is working.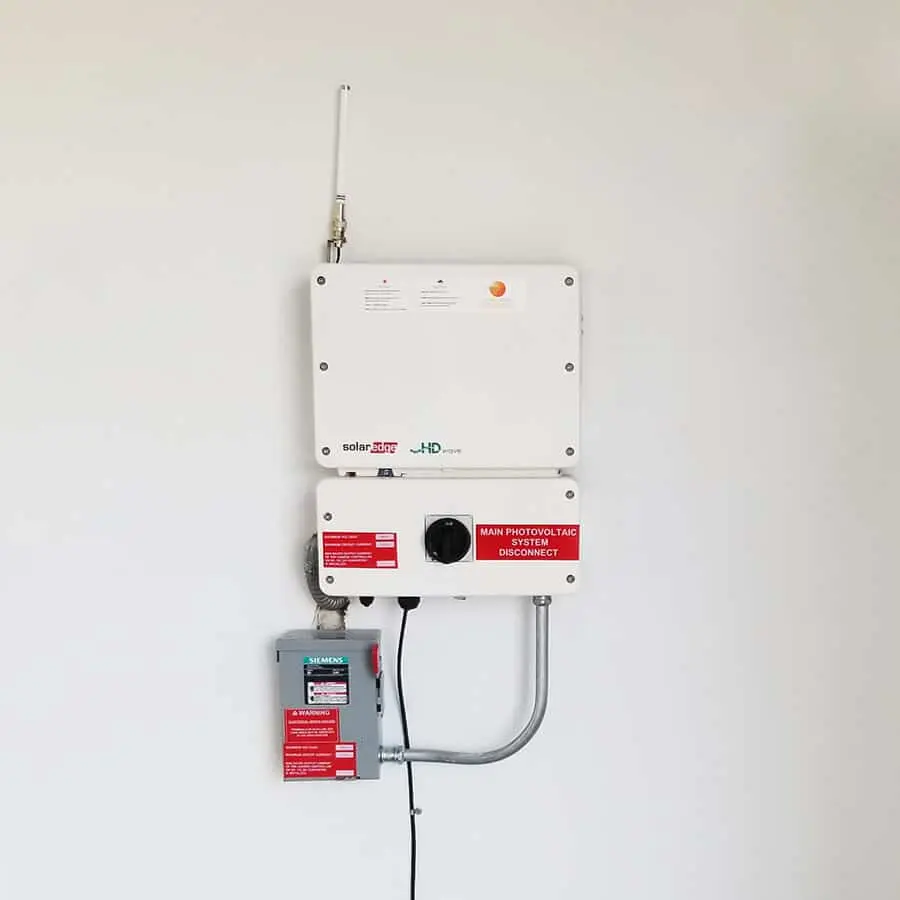 However, a full system inspection may be necessary to make sure everything is at peak performance and nothing goes unnoticed. A typical solar system inspection takes around 2-3 hours – this includes getting on the roof to do an in-depth check by looking under the panels, checking junction boxes, and inspecting other parts. Need someone to look at your system? Let us know!
Pro Tip: Residential Green and Energy Efficient Addendum
The Residential Green and Energy Efficient Addendum is a document utilized in real estate transactions to communicate the energy-efficient and environmentally friendly features of a residential property to buyers, appraisers, real estate agents, and lenders. Typically attached to the standard purchase agreement or contract between the buyer and seller, the addendum provides a comprehensive disclosure of the home's green and energy-efficient attributes, improvements, and/or certifications — solar included! 
By providing this addendum in the real estate transaction, both buyers and sellers can have a clear understanding of the property's green and energy-efficient attributes, while ensuring the added value of features like solar are recognized by appraisers and lenders. 
If you're selling a home, the Green Addendum needs to be completed and provided to the appraiser to support the valuation of the solar system and any other green features in the appraisal of the home. Any info that a seller can provide to an appraiser that is in "appraiser language" can only help! Anyone can fill out this form so if you're a Southern Energy customer, we're happy to walk through it with you, just reach out to your solar designer.
Click here to access the Green Addendum →
2. If there is a loan involved, does it transfer to the new owner or does the original owner pay it off?
This answer will depend on the specific terms of the loan agreement or contract between the solar installer and the original homeowner. If you're new to the topic, check out our Guide to Solar Financing Options in North Carolina →
Generally, these are the common potential scenarios you may encounter:
Loan Transfer: In certain cases, solar loans can be transferred to the new homeowner during the house sale, given the new owner agrees to it. This process typically requires approval from the loan provider and may involve a credit check on the new owner.
Payoff at Sale: In many instances, the original homeowner is required to pay off the solar loan at the time of sale, similar to paying off a mortgage. This payment can be made out of pocket or deducted from the proceeds of the home sale.
Lease Transfer: If the solar is leased (not owned), you may have the option to transfer the lease agreement to the new homeowner. Of course, this transfer is subject to meeting the solar company's requirements and agreeing to the terms.
It's important to remember that each agreement may have different terms, so it is crucial to thoroughly review any contracts or agreements and seek legal advice before making any decisions. And in the effort of full disclosure, discussing the existence of a solar loan or lease upfront with potential buyers is definitely advised!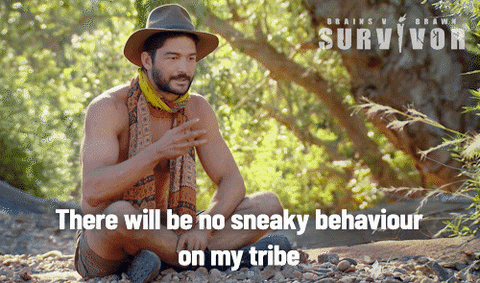 3. Whose responsibility is it to transfer ownership of a solar system?
The new homeowner who is purchasing the property is responsible for transferring ownership of the existing solar system. So if you just bought a home with some shiny solar panels on top, question 4 is for you!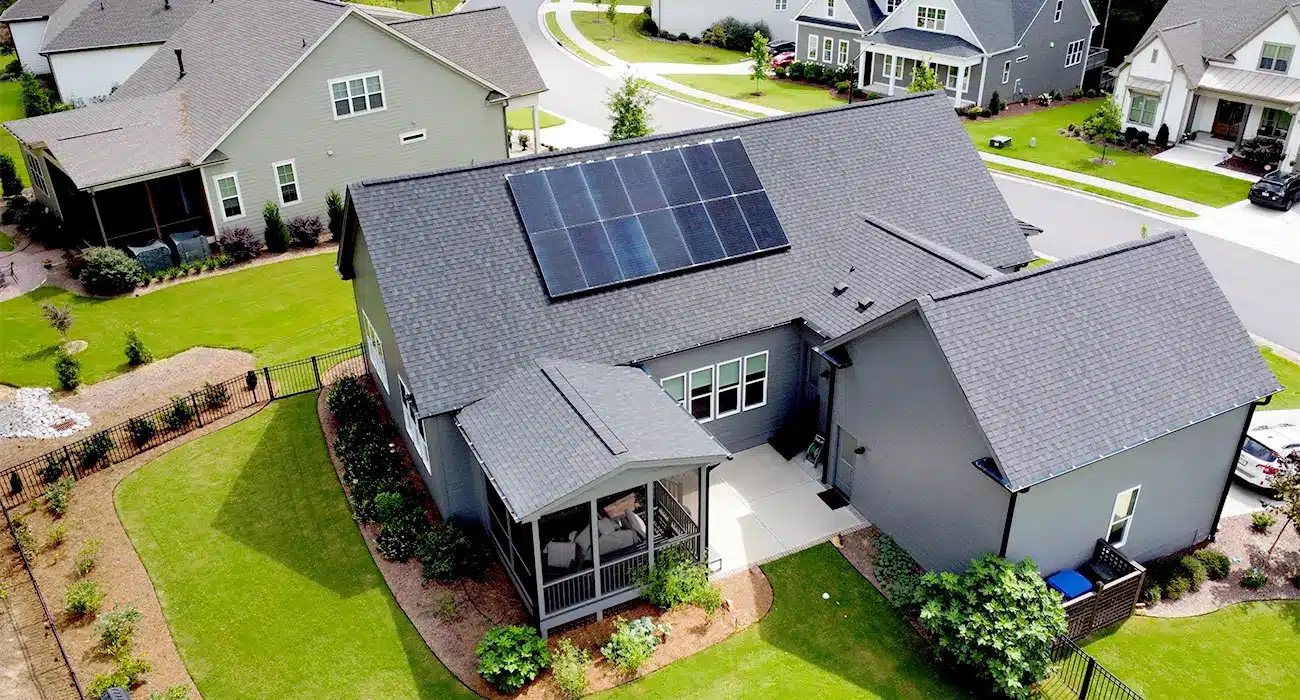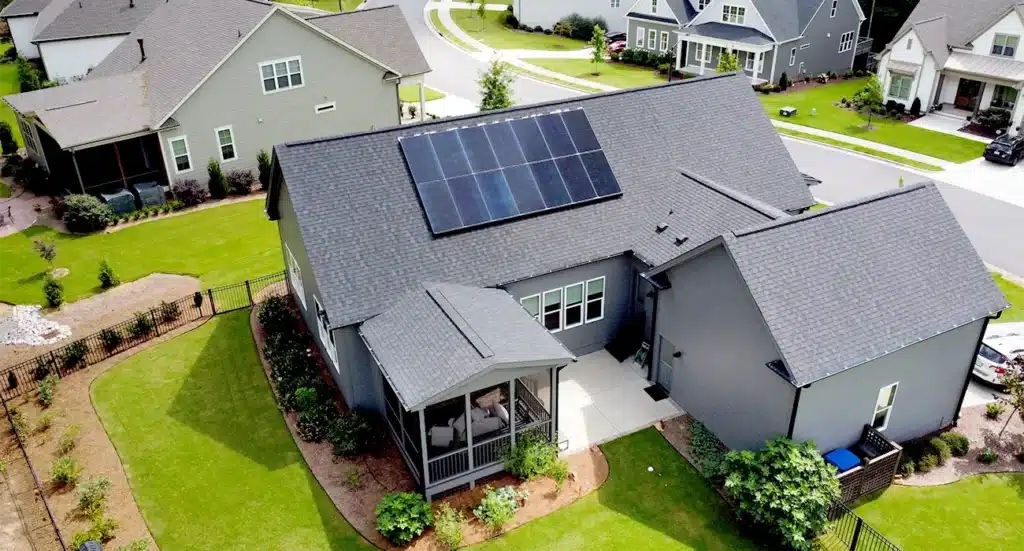 4. How do I transfer ownership of an existing solar system?
There are two major steps that the homebuyer should complete:
Step 1. Reach out to the original installer.
You'll need to complete this step in order to transfer ownership in the solar installer's system so they can provide you with access to any applicable solar and/or battery monitoring system(s).
Why is energy monitoring important?
Energy Monitoring is a cool way to get a holistic view of your solar system's operation and its production – how much electricity your solar panels are producing, how it feeds into your home, and how that electricity is flowing out to the grid. It also can show you at a high level if there are any issues with your solar panels' performance.
We can see all of this with SolarEdge's Web Monitoring Portal. Check out the video below to see Randy walk through the portal and highlight what you need to know to maximize your solar monitoring.
Step 2. Complete a Transfer of Ownership through a utility company.
This step is necessary in order to be properly credited for your solar generation on your electric bill. This is something that you, the new owner, can complete yourself, or we can assist to make it a seamless transition. Reach out today for pricing & support.
Tech Tip
It is typically recommended to leave the solar system turned off until this step is completed with the utility.
5. Does the electric utility already know my home has solar?
Like we mentioned above, your electric utility will not proactively reach out to verify that a new owner needs a Transfer of Ownership. However, they are aware of what accounts in their system have solar interconnection agreements. This agreement is what needs to be transferred to the new owner, so follow step 2 in the question above to make sure this gets done. 
What is an interconnection agreement?
Check out our resources to learn more about how your solar system works with the grid, as well as the scoop on some common interconnection policies from various electric utilities in North Carolina. Learn More →
6. After buying a home with an existing solar system, do the warranties transfer to me? 
Here at Southern Energy, we have a 5-year workmanship warranty that can be transferred to the new homeowner. Any applicable manufacturer's warranty can also be transferred to the new owners. Depending on who the manufacturer is, there may be a cost associated with this transfer of ownership. Learn more about solar warranties and maintenance →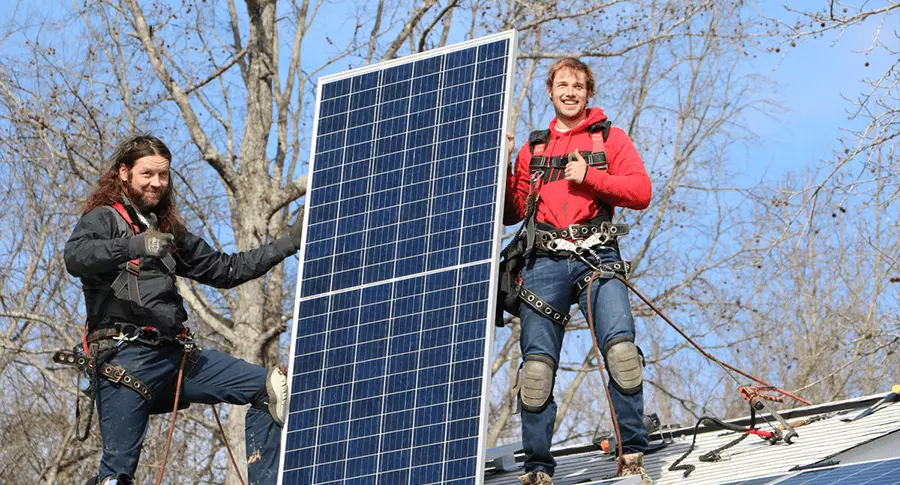 7. Once I've transferred ownership, how do I turn on my solar system?
Once you've transferred ownership of the existing solar system, it's time to get your system turned on and start reaping the benefits! Check out our step-by-step video with our Tech Support Guru, Sam Morgan, where he walks you through how to turn on your SolarEdge Solar System. ✨
What's Next?
Whether you're buying or selling a home with solar, we hope you find time to enjoy your next journey! As always, reach out today if you have any questions. We're happy to help you seek solutions!